Fondazione Ecosistemi is an organization specialized in strategies, programs, actions and tools for sustainable development, and leader in GPP and green purchasing
Since its foundation in 1998, Fondazione Ecosistemi has worked in a pioneering way to concretely transform the actions of its partners towards environmental and social sustainability.
The market shall not only be supported towards this direction but must be anticipated and only a Foundation can succeed in this task.
We collaborate with private companies, public administrations, local authorities and third sector organizations that want to engage in sustainable development paths.
At the base of our work is the orientation of their activities towards sustainability. We take action to reduce environmental risks and impacts, protect decent work, promote responsible behaviour along the supply chains and keep management costs down from a sustainable perspective.
To do this, we believe that developing strategies or studying in depth the problems along the path towards sustainability is not enough, but necessarily requires instead the application of good practices and an experienced change with the aim of converting the present by accompanying the actors along this path.
We work in inter-relationship with the environment and the community by involving citizens and workers in improving the quality of life and the territory. For us it is essential to create networks for local development and sustainability and to strengthen institutional capacity and skills for a greener and more responsible economy.
For each activity our experts adopt the most advanced regulations, standards, methodologies and procedures at the national and international level.
Mauro Pantaleo
 President
Chartered Accountant since 1993 and Legal Auditor since 1999, he was general manager of the Budget and Finance Area of the Calabria Region from 2002 to 2007. Until 2012 manager in charge of the Rome office of Barclays Capital where he supported entities and companies in the Italian public sector. In addition, he is the author of several publications on financial and fiscal matters. He is currently consultant and administrator of several companies operating in the areasof sustainable mobility, culture and health, as well as a member of the table established by who for the dissemination of good practices in the field of infection prevention within the Injection Safety Campaign.
Silvano Falocco
Director
Environmental economist and expert in sustainability policies, tools for sustainable production and consumption and life cycle analysis. He coordinates the National Working Group on Green Procurement (GPPnet network) and the Compraverde Buygreen Forum. He teaches Green Public Procurement at the Master's degree and at the Executive Master's in procurement management at the University of Rome Tor Vergata. He is co-author of several volumes including "Sustainable Procurement", "Environmental Accounting", "Conversion: a concrete utopia", of the items "Ecology" in the volume "Reloaded. Minimum glossary of political regeneration" and of "Green Public Procurement and Life Cycle Costing" in the volume "Oxygen for Growth".
Gianna Le Donne
Institutional Relations and Forum Compraverde Buygreen
Graduated in Sciences of Restoration, she deals with the construction of institutional networks, stakeholder engagement and community relations aimed at the implementation of sustainability strategies in the public and private sectors. Contact person of the agreement with Legambiente Onlus for the development, territorial monitoring, promotion and implementation of the GPP.  For the Forum Compraverde Buygreen she takes care of networking actions and the involvement of institutions and territorial networks.
Giorgio Galotti
Strategies and instruments for the sustainable development of enterprises
For over 25 years he has been active in promoting policies and tools for the circular economy and corporate sustainability. Expert in environmental evaluation and management of products and production processes. In Ecosistemi he is responsible for sustainable development strategies and tools for companies. In addition, he is the coordinator of the Buygreen Community, the network of public companies for the promotion of Green Public Procurement, as well as editor of the publication "Sustainability Monitor Report", a periodic report on the sustainability of the procurement processes of large Italian companies.
Sabina Nicolella
CSR, Stakeholder engagement and European Projects
Graduated in International and Diplomatic Sciences, she coordinates several national and international projects on social responsibility, stakeholder engagement and sustainability budgets. In addition, she looks after the  reporting for sustainability and facilitates participatory paths in Italy and abroad.
Dana Vocino
GPP,Territorial Planning and Sustainability Reporting
She coordinates activities and projects in sustainable spatial planning, environmental impact assessment and strategic environmental assessment. She's an expert in green procurement and environmental criteria in the construction sector. In addition, she coordinates all activities related to the drafting of environmental and sustainability reports.
Nina Vetri
GPP, Capacity building and Sustainability Training
She coordinates projects of technical assistance and interventions for sustainable and circular public procurement, sustainability policies, environmental training and capacity building. She managed and designed numerous GPP projects for Fondazione Ecosistemi, starting from the LIFE GPPnet project "The Green Public Procurement Networking" which in 2003 established the first cross-sectoral network for the promotion and dissemination of green procurement.
Maria De Gregorio
GPP, Sustainability reporting and training
Graduated in Industrial Economics, and with a Master's degree in Environmental System Manager, she is in charge of drafting and revising public tenders including environmental criteria under the Green Public Procurement. She is also in charge of the sustainability and environmental reports for  the territory and local authorities and of the training for public bodies and companies. She is responsible for the Management System of the ISO20121 for the Forum Compraverde Buygreen organization.
Ilda Hidri
Communication and Events
Expert in communication and new media, graduated in Publishing, Multimedia Communication and Journalism she holds a Master's degree in Economics and Communication and Media Management. She coordinates the communication and web marketing activities for Fondazione Ecosistemi, the Compraverde Buygreen Forum and several projects for public and private organizations. She manages media relations and other stakeholders for the implementation of communication and development initiatives.
Serena Risi
Administration, Reporting, and Accounting
She coordinates the economic and financial aspects of the activities of Fondazione Ecosistemi. She is in charge of project reporting, checking budgets and costs, and preparing financial reports. She also supports the human resources management and all organizational matters.
Laura Sorge
GPP and Sustainability Training
Graduated in Economics and Management and specialized in Business Administration at the University of Rome "Tor Vergata", she takes part in several national and European projects on circular economy, green procurement and social responsibility, in particular looking after training and information materials.
Alberta Congeduti
GPP, Sustainability Reporting and European Projects
PhD in Physics and ECO-UNESCO certificate in Sustainable Development, she assesses environmental impacts and costs/benefits of green procurement. She also works on European Project design and climate change initiatives. She lectures in Sustainability and Environmental Performance of Buildings at the Schools of Architecture of TU Dublin and University College Dublin, Ireland.
Simona Cipollaro
Stakeholder engagement and participatory processes
Graduated in International and Diplomatic Sciences, with focus in Development Policies,she holds Master's degree in Environmental Communication. She is a local development agent and facilitator of working groups. She deals with the management of environmental conflicts, institutional relationships, stakeholder engagement. She supports the territorial press office and works on the targeted monitoring of social networks.
Sandro Di Domenico
Media territorial relationship
After a degree in Journalism at the University of Rome "La Sapienza", he collaborated with national and international newspapers and magazines. He works as a freelancer for some newspapers, dealing mainly with environment and crime. For Fondazione Ecosistemi he looks after the  relations with the territories and the local press.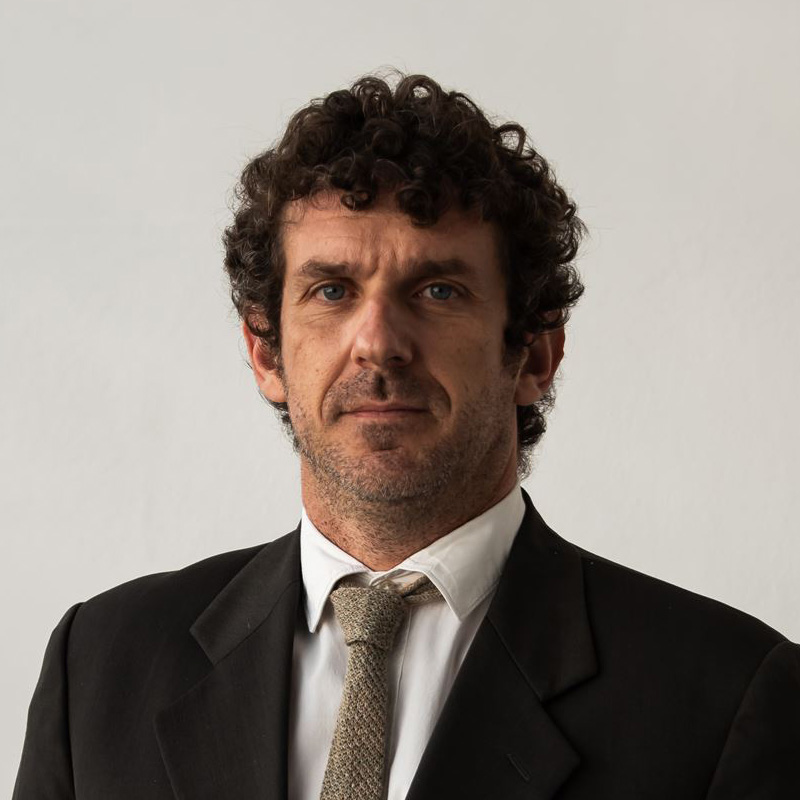 Manuele Marcozzi
Stakeholder engagement
Expert in Environmental Policies and Production Activities, he deals with the construction of territorial networks and stakeholder engagement, carries out integrated local promotion activities and community relations. For Fondazione Ecosistemi, it takes care of institutional and territorial relations at local level.
Thais Palermo Buti
European projects on the topics of environmental sustainability
PhD in International Cooperation and Sustainable Development, with a Master's in Environmental and Territorial Studies. Works on European projects on the topics of environmental sustainability, climate change and sustainable food supply chains.
Giorgia Balducci
GPP and Sustainability Training
A graduate student in International Cooperation and Development at the University of Rome La Sapienza. She is currently working on project assistance for national projects on GPP, technical assistance and interventions for sustainable public procurement. She also looks after the logistical and organisational aspects for the Forum Compraverde Buygreen.
The Scientific Committee of Fondazione Ecosistemi has the task of directing our action towards future scenarios – environmental, climate, energy, economic, social, demographic – by indicating the most effective economic and legal instruments for the ecological and social transition phase of the economy. The Scientific Committee is composed of sustainability experts and some representatives of the non-profit organizations which are associate members of the Foundation.
Andrea Appolloni
Associate Professor of Economics and Business Management at the University of Rome Tor Vergata where he coordinates, among the various research projects, the Marie-Curie HORIZON 2020 SAPIENS "Sustainability And Procurement in International, European, and National Systems". At the same University he carries out research activities on the topics of sustainable procurement in collaboration with the Proxenter Center of Research in Procurement and Supply Chain and various universities and international Research Centers in particular in China. He coordinates ESA_LAB@UNITOV, a research lab on space economy issues supported by the European Space Agency. In addition, he is an associate at the Institute for Research on Innovation and Development Services (IRISS) of the National Research Centre (CNR) and is a permanent visiting fellow at the University of Cranfield in the UK.
Eleonora Di Maria
Full Professor of Economics and Business Management of the University of Padua – Department of Economic and Business Sciences "Marco Fanno" (DSEA) and President of the University Center for Connectivity and Services to the Territory. He is the scientific manager of the Digital Manufacturing Laboratory of the DSEA where he carries out research activities related to digital innovation and the environmental sustainability strategies of companies. She is the author of several publications.
Fabio Iraldo
Full professor of Management at the Scuola Sant'Anna in Pisa, where he directs the PhD in Innovation, Sustainability and Healthcare.  Co-director of the SuM – Sustainability Management Laboratory of the Scuola Sant'Anna, director of the Green Economy Observatory at Bocconi University and deputy director of the inter-university center CESISP (Circular Economy, Industrial Symbiosis and Product Sustainability). In his research path he coordinated numerous projects on circular economy and environmental footprint, was leading consultant for the European Commission and founded ERGO – Energies and Resources for the Governance of the Organization, the first spinoff company of the Scuola Sant'Anna in the field of business services. He is the author of numerous publications, among which the most recent are "Beyond Greenwashing" (Edizioni Ambiente, 2020), "Managing the risks from climate change" (FrancoAngeli, 2020) and "Management of the Circular Economy" (FrancoAngeli, 2020).
Elisa Scotti
Full Professor of Administrative Law and Economic Law Professor of European Environmental Law, Administrative Law of Digital Innovation and Global Environmental Law at the University of Macerata. Director of the Master in Administrative Sciences and Innovation in Public Administration (UniMC- UniUrb); member of the PhD Academic Board in Markets, Business and Consumers, at Roma Tre University, and founder of the Global Pandemic Network. Author of two volumes and over fifty publications in administrative law, environment and economics.
Carlo Maria Medaglia
Associate professor at Link Campus University.
Consultant of public and private companies on the issues of transport, the environment, RFID and the Internet of Things, Smart Cities and Communities and the Digital Local Agenda. Member of the board of directors of start-ups, SMEs and large Italian companies. Since 1999 he has worked at numerous national and international research centers including: ISAC-CNR, NASA, ESA, NOA and NOAA. He was the founder and coordinator of the scientific laboratories of CATTID "Sapienza" University of Rome. He was President of the Undergraduate and Graduate School, Pro-Rector for Research and Programme Leader of the Master's Degree course in Communication Technologies and Languages, Director of the Research Department at Link Campus University and Scientific Director of Dasic.  Since November 2014 he has held the role of Head of Technical Secretariat of the Minister of the Environment and that of President and AD of Rome Mobility Services.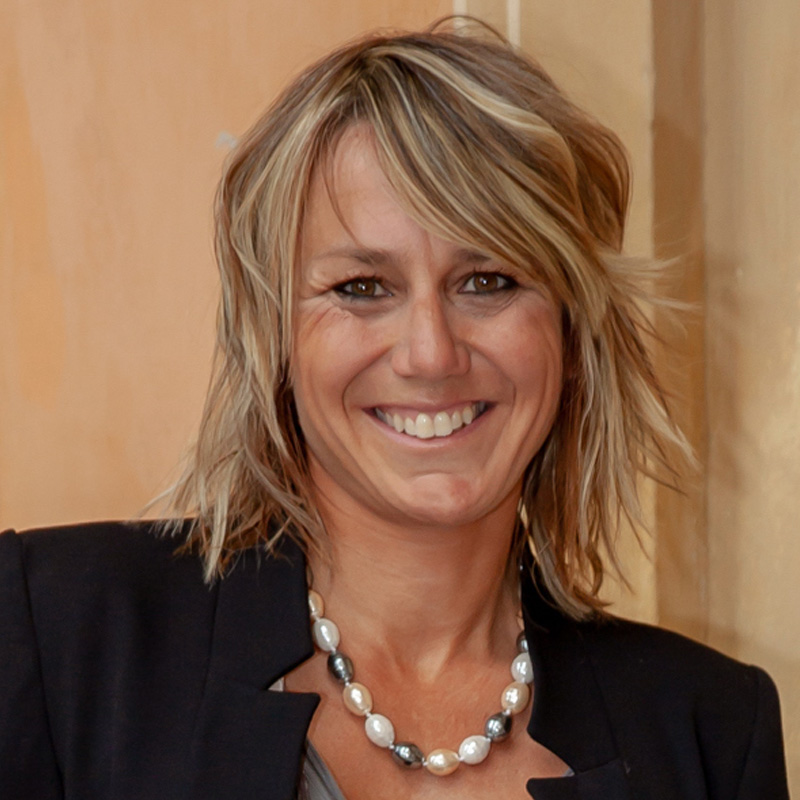 Adriana Del Borghi
Pro-Rector for Sustainability at the University of Genoa, associate professor at the Department of Civil, Chemical and Environmental Engineering (DICCA), delegate to the United Nations for international treaties on Climate Change (UNFCCC) and member of the Technical Commission for Environmental Impact Assessment EIA – SEA of the Ministry of Environment and Energy Security. She is co-founder of Tetis Institute S.R.L. (TEchniques for The Impact on Sustainability), Spin Off of the University of Genoa. She is scientifically responsible for numerous national and international funded projects on sustainability, eco-design and climate neutrality. She is a member of the Editorial Board of international scientific journals and author of over 180 publications in national and international journals and conference proceedings.
Vanni Resta
President of the Manlio Resta Foundation. He graduated with honors in 1992 from the Faculty of Economics and Commerce of the University of Rome "la Sapienza". At the beginning of his professional activity he worked at the Italian subsidiary of The Economist group. Since 1995, he has been approaching EU funding with a position at the Ministry of Universities and Research. After this experience he is dedicated full-time to the implementation and management of European projects. He is an expert evaluator of the European Commission. In 2008 he created the Manlio Resta Foundation of which he is currently the President. He is a lecturer at the Master in Eurodesign and European Professions of Sapienza University of Rome and at other universities including the University of L'Aquila and the Mediterranean University of Reggio Calabria.
Francesco Testa
Full Professor of Sustainability Management at the Scuola Superiore Sant'Anna in Pisa. His main areas of research concern the relationship between institutional pressures, motivational drivers, environmental and economic performance, circular economy business models and sustainable entreprenuership. He has participated in several research projects promoted by the European Commission in the field of environmental management.  He is a member of the Editorial Board of the journals Business Strategy & Environment and Organization & Environment. He is the author of more than 70 articles, books and book chapters on these topics, many of which have been published in international journals including: Journal of Business Ethics, Business Strategy & Environment, Organization & Environment, Ecological Economics, Journal of Environmental Management, Journal of Cleaner Production, Journal of Public Policy & Marketing; International Journal of Human Resource Management.